Si eres aventurero, viajero, festival hunter, o simplemente estás harto de los mismos festivales o ciudades, sigue leyendo porque esto es para ti.
La fecha para Colours of Ostrava Festival 2019 será del 17 al 20 de Julio del próximo año, este festival se realiza en la República Checa en un área industrial en Dolní Vítkovice en la ciudad de Ostrava. Con escenarios al aire libre y cerrados más una vista espectacular, Colours of Ostrava 2019 ofrecerá una curaduría muy selectiva de actos contemporáneos así como clásicos, desde electro a world music, jazz, indie rock y reggae. Los asistentes a este festival disfrutar´an de cerca de 350 performances de bandas, DJs, films, discusiones abiertas, workshops, teatro, poesía, arte, instalaciones de arte y un programa especial para niños.
Para comprar boletos y más detalles te dejamos el sitio oficial del festival https://www.colours.cz/ y un video-recap de cómo fue en 2018.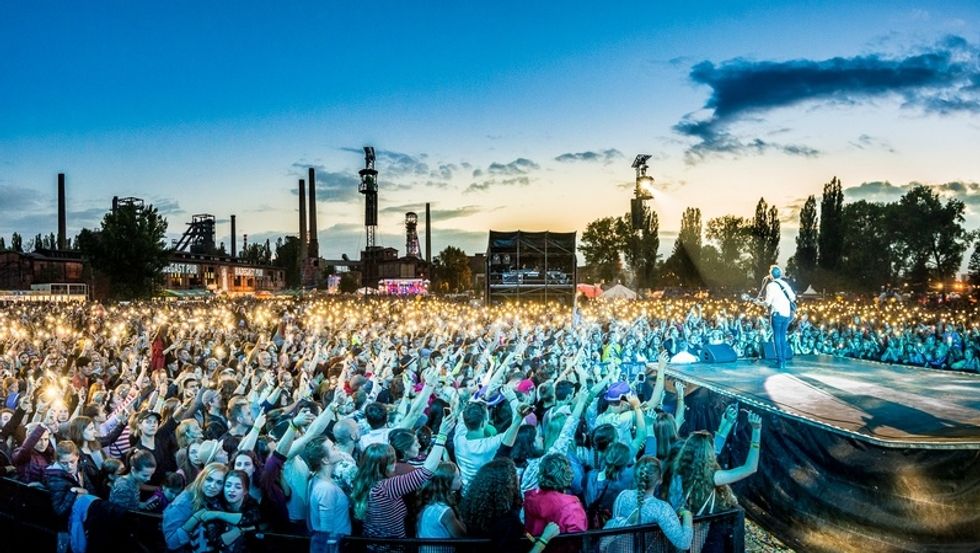 Colours of Ostrava 2018Matyas Theuer