La espera terminó, uno de los festivales más importantes del mundo dió a conocer el lineup para su edición del 2019, los headliners serán The Strokes, The Chainsmokers, Childish Gambino, Tame Impala, Twenty One Pilots, J Balvin, Ariana Grande y Flume; continuando con una larga lista que, durante 4 días como es costumbre en Lollapalooza Chicago, harán una gran fiesta en el Grant Park.
Aquí les dejamos el lineup completo: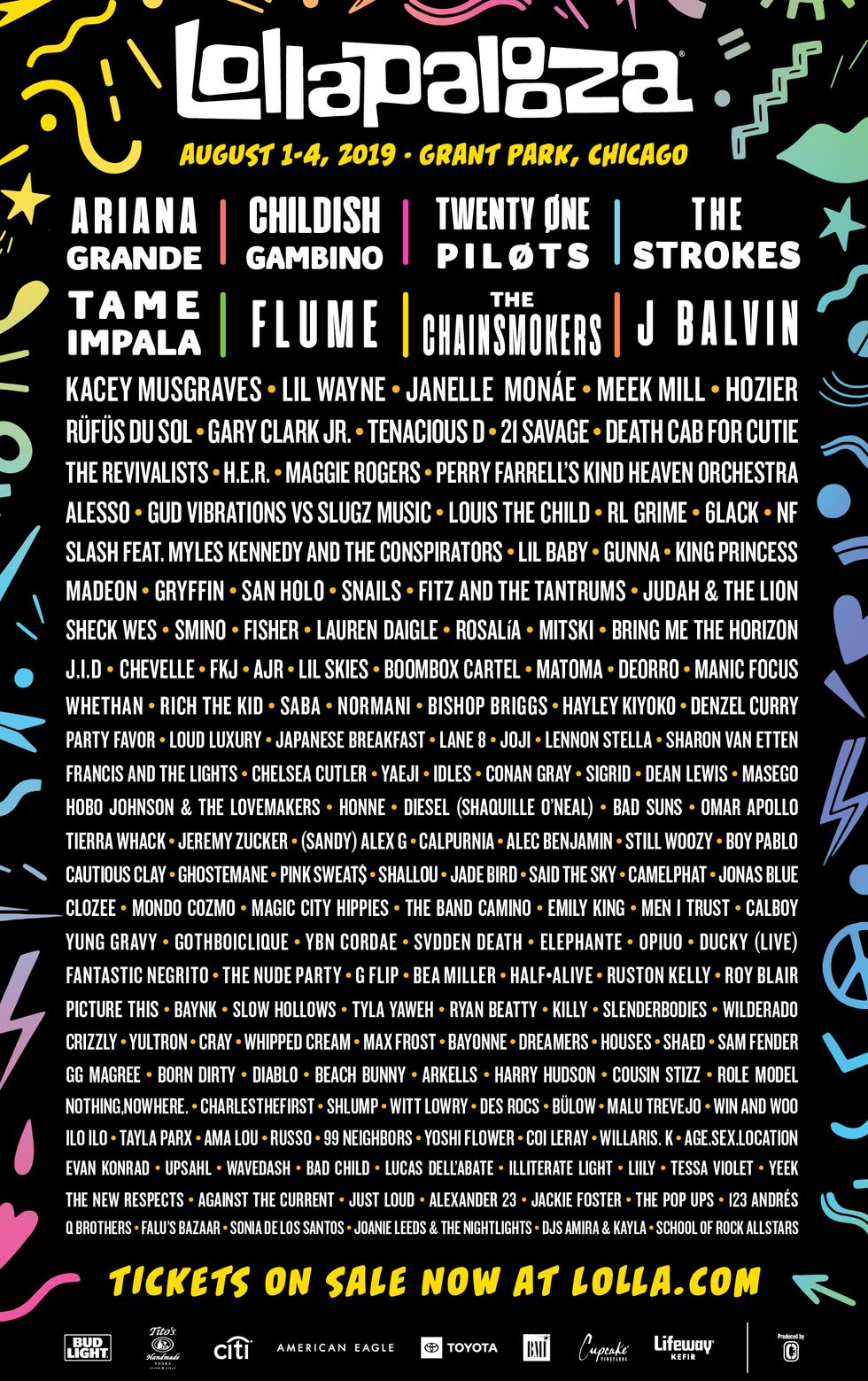 Lollapalooza 2019 Lineup
Les recordamos que los tickets vuelan así que no piensen mucho en comprar sus boletos en https://www.lollapalooza.com/tickets/
Los precios van desde $340 US el abono de 4 días o $130 US por 1 día, en adelante dependiendo la experiencia que quieras vivir.
Te recomendamos aprovechar el viaje para disfrutar un poco de la ciudad ya que en Chicago hay muchas cosas por hacer y ver como los rascacielos, breweries locales, restaurantes, museos, teatro, deportes entre muchas otras cosas.
Les dejamos una galería de ediciones pasadas en las que hemos estado esperando que con esto se animen a ir.
#LOLLAxNYLONESP