¡¡¡Ya tenemos los horarios!!!!
La espera llegó a su fin. Se alcanza a ver a lo lejos, estamos a un mes de la décima edición del Festival Capital Corona que se lleva a cabo en la misma cede de cada año, Curva 4 del Autódromo Hermanos Rodríguez.
Un año después de una gran edición del Festival Corona Capital con Robbie Williams, The Chemical Brothers, Nine Inch Nails, entre otros, estamos listos para esta edición 10 con casi 60 bandas y ahora 5 escenarios en donde podremos recordar viejos tiempos y deleitarnos con bandas como Franz Ferdinand, The Strokes, Weezer, Billie Eilish, Two Door Cinema Club, Keane, por mencionar algunas.
Comienza la cuenta regresiva para disfrutar de este excelente festival el próximo 16 y 17 de Noviembre, aquí les dejamos los horarios para que puedan organizar sus días y poder ver a todas las bandas que no se quieren perder.
Aún estás a tiempo de comprar boletos, aquí te dejamos la liga para que no te pierdas la edición 10 del festival más importante de México. https://www.coronacapital.com.mx/

DÍA 1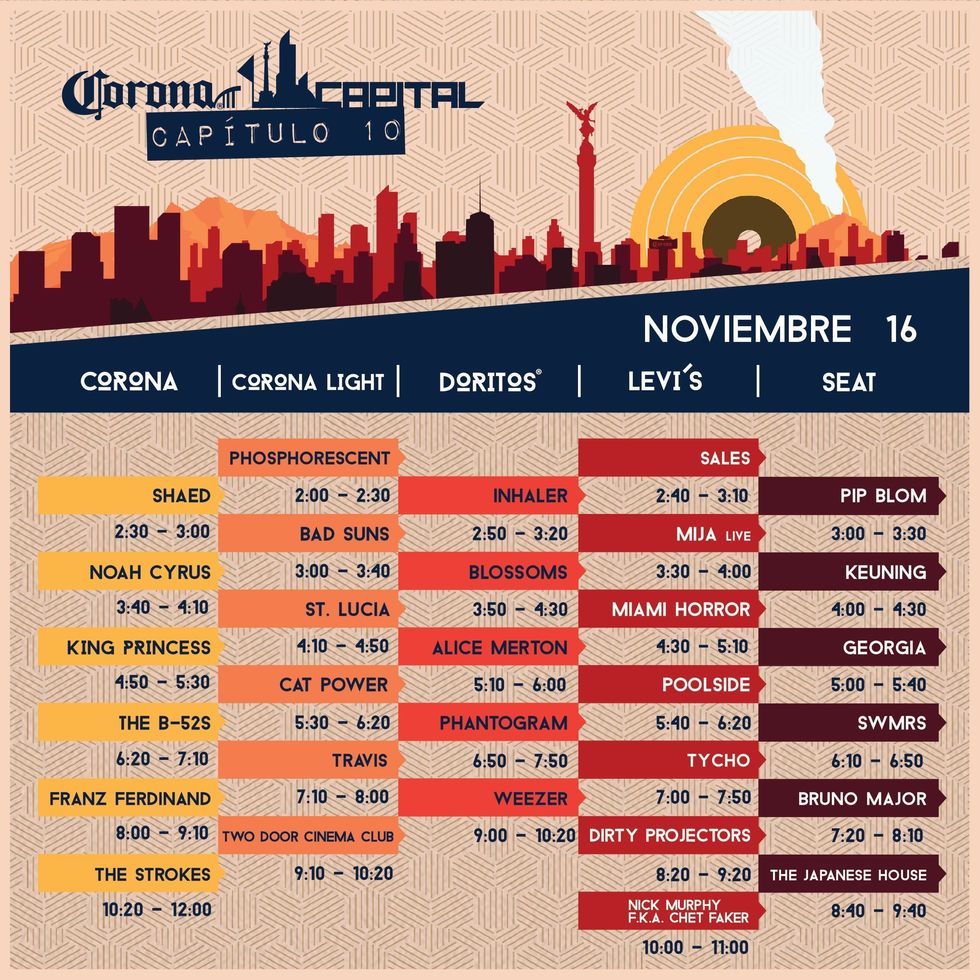 Cortesía Corona Capital.
DÍA 2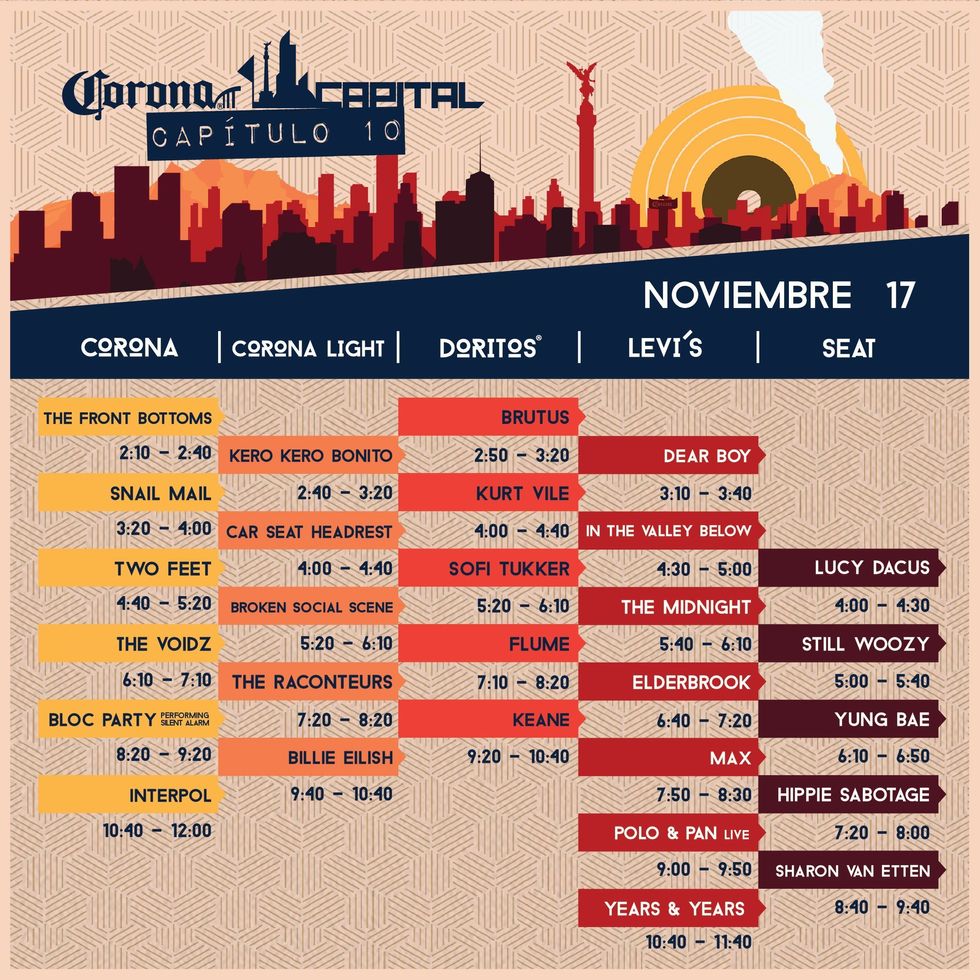 Cortesía Corona Capital.