Bogotá, Colombia, se llenará de música y de colores el 5, 6 y 7 de Abril gracias al Festival EstéreoPícnic. Un festival que lleva desde el 2010 juntando a lo mejor del mainstream global con la escena Latinoamericana.

En sus pasadas ediciones hemos visto desfilar a artistas como The Killers, Gorillaz, LCDSoundsystem, Caifanes, Café Tacvba y The XX.
Este año los encargados de ser los actos principales del festival son Kendrick Lamar, The Prodigy y Arctic Monkeys. Pero también podemos encontrar actos muy interesantes como Seun Kuti & Egypt 80, Ximena Sariñana, Sam Smith, Interpol, St. Vincent, DJ Koze, Disclosure, Twenty One Pilots, y más actos de toda Latinoamérica. Te dejamos el cartel completo a continuación: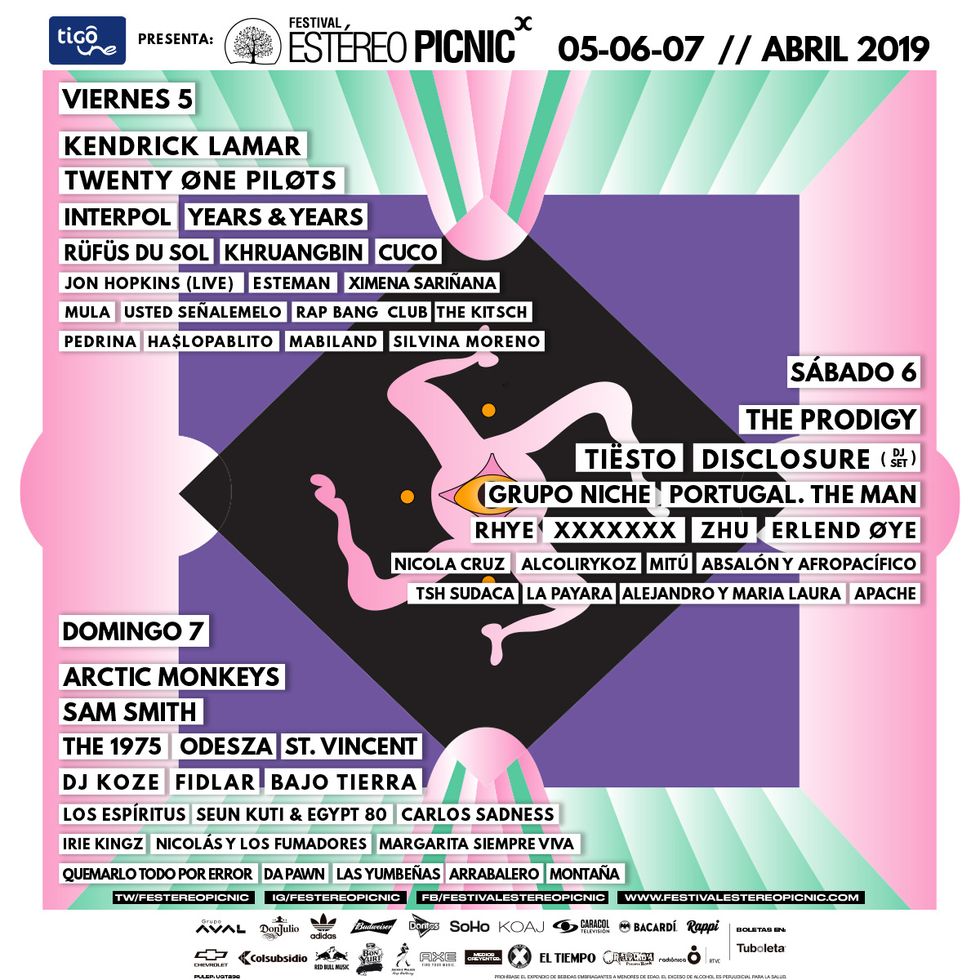 ¿Dónde? El festival se realizará en el Parque Deportivo 222 en Bogotá, Colombia. Puedes conseguir tus accesos en el siguiente link. https://vive.tuboleta.com/shows/show.aspx?sh=UPICN...
¡Nos vemos en Colombia!