When it comes to women's wear, Peter Som has found the secret ingredient to effortless style. And based on the number of Peter Som outfits she wears, the First Lady herself seems to agree. So when we first started stalking #PScooks on Instagram we knew we were in for a treat—literally. Here, the designer discusses how fashion and food intersect, bakes a peach pie for NYLON (scroll down the recipe!), and sketches out a dress inspired by said pie.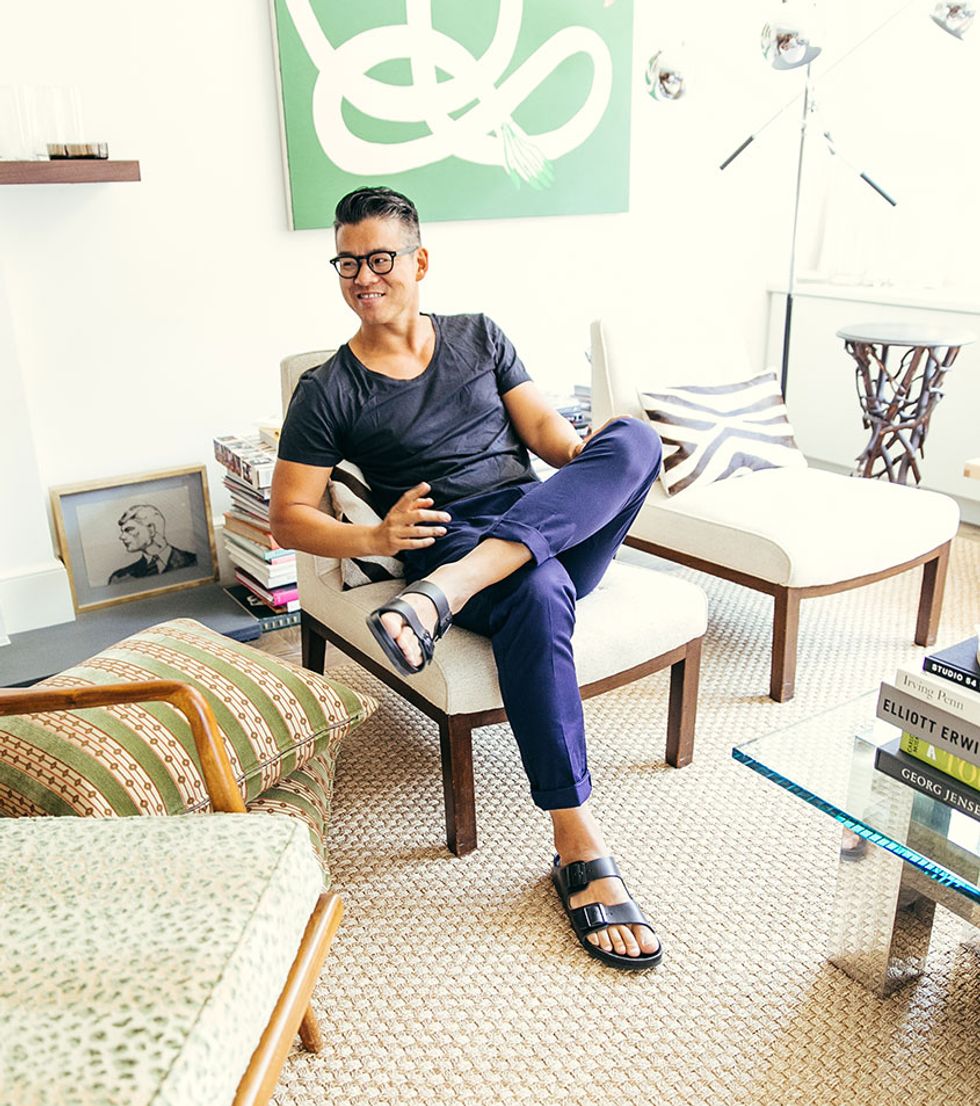 Would you say the processes of cooking and design are similar? 
It's pretty similar. Just as much as a dress needs to look pretty, you want the plate of food to look pretty. When you put something on you want to feel good, and when you taste the food you want it to taste good.   
You use a lot of bold colors and prints in your designs. How do you incorporate color into your dishes? 
I love color in food—whether it's parsley or fresh fruit, you want the pop of green. Because who wants to eat a big beige glob?      
If you could dress anyone in the food business, who would it be? 
I'd dress Mario Batali. I want to see if I can get him out of those orange Crocs.
You are hosting a dinner party for three guests—who do you invite? 
Oprah, Amy Schumer, and I don't know, some hot guy.  
Same. And while we have you, what's the best thing to wear to a food fight?
A maxi raincoat.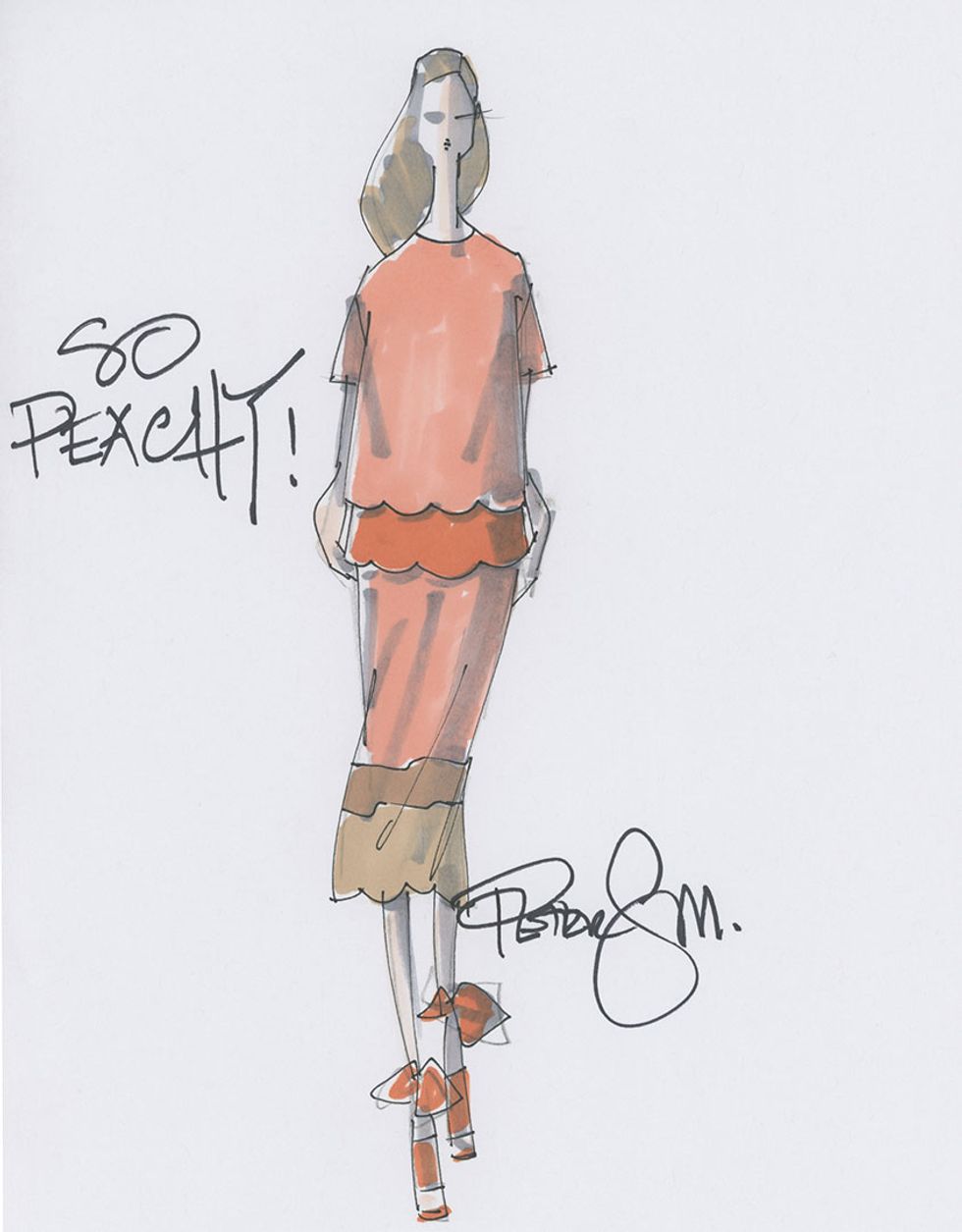 Peter Som's Simple Peach Tarts
"I love a puff-pastry moment. It's sort of like a blank canvas and looks very impressive 
coming out of the oven. Look at me, I baked! Accolades ensue. My older sister would make these when we were kids—it was an easy way to have a quick dessert when it was her turn to cook dinner each week. Since then, I've co-opted the recipe and have swapped different fruits depending on the season. As long as you don't burn the pastry, it's pretty much foolproof."
1 Sheet frozen puff pastry, defrosted
2 Medium peaches, sliced thinly
1 tablespoon Calvados, rum or water
Line one sheet pan with parchment paper
Cut puff pastry sheet into four squares. Place squares on prepared sheet pans and refrigerate 
while preparing the peaches.
Cut peaches in half, remove the pit. Slice peaches thinly—approximately ¼".
Arrange peaches overlapping on the puff pastry, leaving a ½" border.
Sprinkle peaches evenly with sugar.
Bake for 15-19 minutes or until puff pastry is golden brown and edges of the peaches 
start to brown.
When tarts are baking heat the apricot jelly and Calvados (or rum or water) until bubbling 
and brush the fruit and pastry with the mixture.
Serve warm or at room temperature.
​