En mayo del 2014 la marca de ropa Lucky 13 demandó a la cantante por el uso del nombre "Lucky 13" en artículos vendidos en su sitio web, esto fue un hecho mas de casualidad que intencional por parte de Taylor, pues el 13 es su número de la suerte.
Taylor precisó que no tenía conocimiento de la marca, ni de sus diseños, a lo que Blue Sphere, la empresa que es dueña de Lucky 13 desde 1991, argumentó que la ignorancia de Swift por la marca no era creíble, pues ella está intensamente involucrada en las decisiones de negocios que realiza. Esta demanda término después de que Swift dio varios millones para cerrar el caso por completo.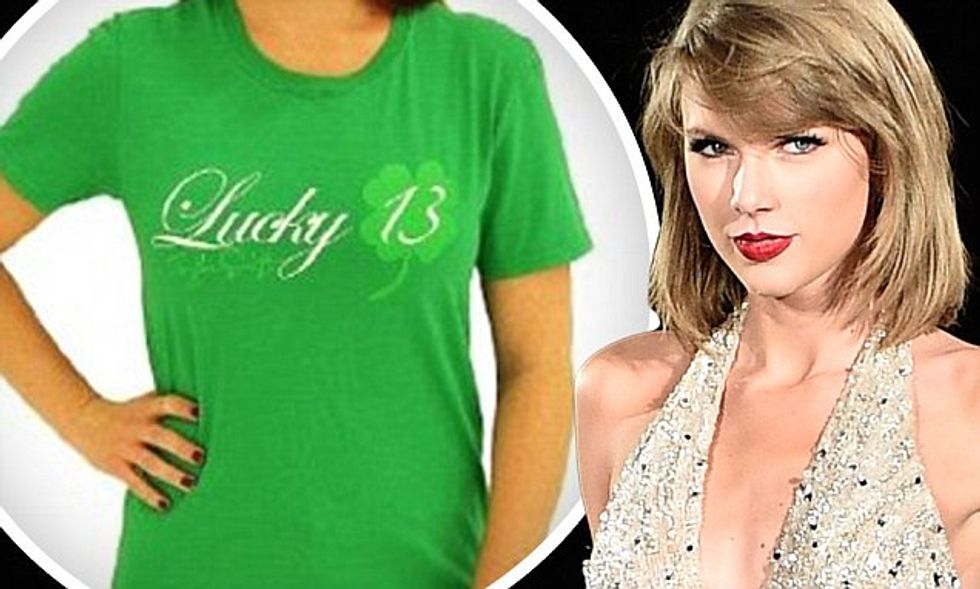 A raíz de todo este asunto, Taylor Swift ahora ha registrado muchas frases que están en sus canciones, como "This Sick Beat," "Party Like It's 1989," "Could Show You Incredible Things," "Cause We Never Go Out of Style" and "Nice to Meet You. Where You Been?". Todas estás frases ya son propiedad de Swift, aunque algunas de ellas formen desde hace mucho tiempo parte del idioma americano.