Llegó esa temporada del año en la que Netflix tiene todo lo que necesitamos para disfrutar octubre, el mes del terror, como se debe.
A continuación nuestras 10 recomendaciones de Netflix y horror:
10. American Horror Story
Ajá, lo sabemos, AHS no es película, pero vale la pena mencionar esta serie. La primera temporada es sobre una casa embrujada, la segunda sobre un hospital mental, la tercera sobre brujas y la cuarta sobre un freak-show. Así que hay para todos los gustos y una serie dedicada a horror es la definición de Netflix en octubre.
9. Dead End

¿Piensan salir a carretera en estos días? Esta película los hará tener más cuidado.
8. The Taking of Deborah Logan
Moraleja: No investigues lo que no debes.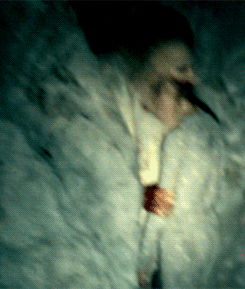 7. Chucky
Clásico de clásicos.
 
6. Eden Lake
Por algo no nos gusta acampar. 
5. Terror en Amityville
Para todos los que andan buscando casa nueva.
4.  Texas Chainsaw Massacre
No importa cuántas veces la veamos, siempre terminamos gritando así.
3.  Let the Right One In
No todas las películas de vampiros son cursis y malas. 
2. The Babadook
Y pensar que todo empezó con un libro.  
1. Cabin in the Woods
La mejor película de terror en años. Punto.