Fotografía: Miguel Ahuage
Estilismo: Greta Forte
El rapero, Anthony Negrete, mejor conocido como Speak! ha cosechado una larga lista de éxitos y colaboraciones, así como una influencia sobre el mundo de la moda y música. Más allá de la música y rimas, Speak no se esconde de sus inquietudes. Recién llegado a la Ciudad de México, Negrete inicia una plataforma de música y conciencia a través de rap. ¿Cómo podemos unir a dos culturas, y no sólo geográficas sino de internet? Un espacio de unión entre lo intangible y tangible del internet y sus sub-culturas. Le preguntamos a Speak acerca de lo que esccuharemos en estos espacios de reunión, "Down in the DF quiere tomar todo lo mejor del Internet: los clásicos de la década de 2000, el trap del sur de Estados Unidos, ¡y todo lo demás! ¿Dónde más podrás escuchar Young Thug, Future , Rae Sremmurd , Drake , Ma$e , Nas , Lil Kim , 3-6 mafia , Kendrick y Vince Staples? Nuestro grupo cruzó las fronteras del Internet, y todas las culturas. Es una celebración de la música."
"Down in the DF" 
Rap | Trap | HipHop| Classics
Calle Celaya 25, D.F.  
18+ 
No Cover
Abril 2, 2016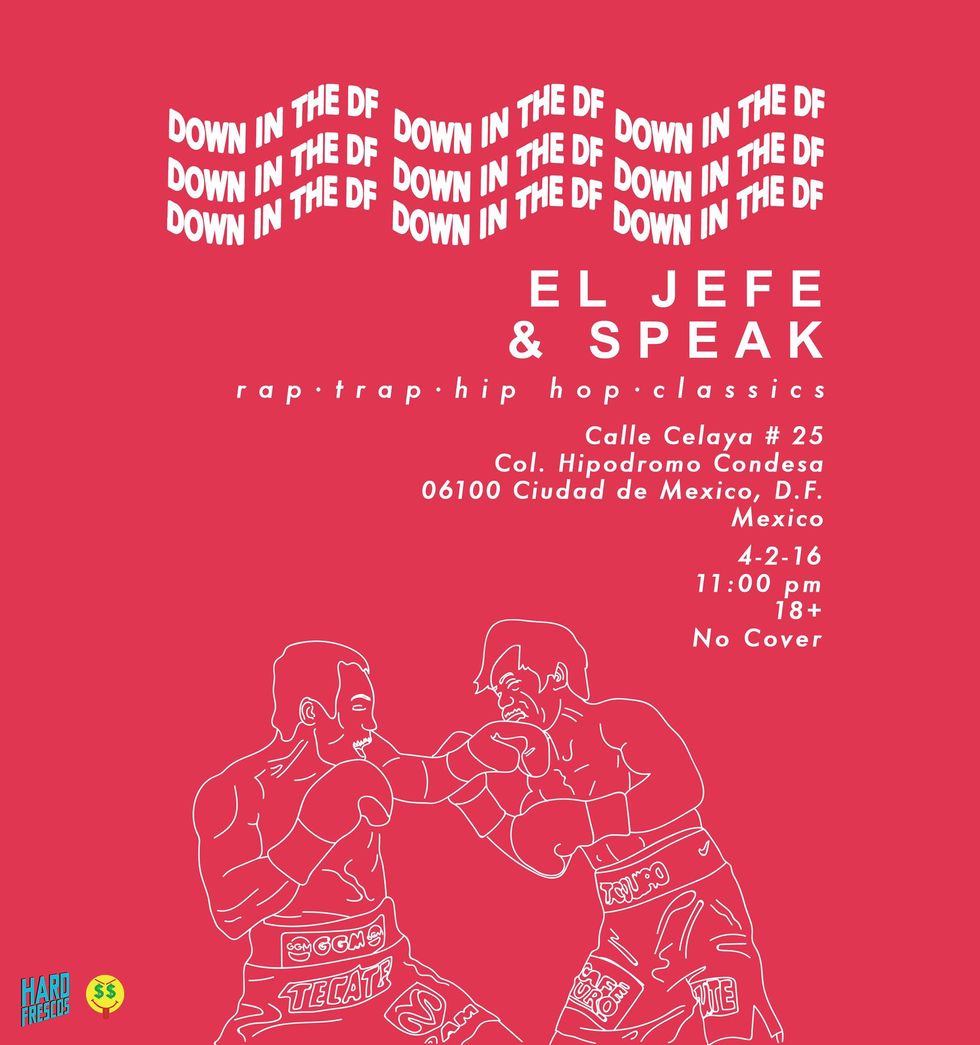 Una colaboración exclusiva para NYLON Español 
Speak & Friends: en su visita a la Ciudad de México, NYLON Español documentó una colaboración única entre DJ Alf Alpha, Speak y Colin Caulfield (DIIV).