Un line up bien armado, es lo que tiene la edición del próximo año del Vive Latino, tanto así que la venta del abono general ya va en la Fase 3, alcanzando el precio de $1700.
Pero todavía estamos a buen tiempo de adquirirlos y sabemos que bien valdrá la pena, ya que las presentaciones que más han llamado la atención son la de Gorillaz, Queens Of The Stone Age, Noel Gallagher con su grupo High Flying Birds, y Morrisey (ya sus fans están cruzando los dedos esperando que esta vez no cancele). 
Tratándose del lado latino, Enjambre, Fito Páez, Residente, Chicano Batman, Panteón Rococó, Los Amantes de Lola, La Gusana Ciega, La Banda Bastón, Cartel De Santa y todas estás bandas y artistas, nos estarán esperando  el 17 y 18 de marzo en el Foro Sol: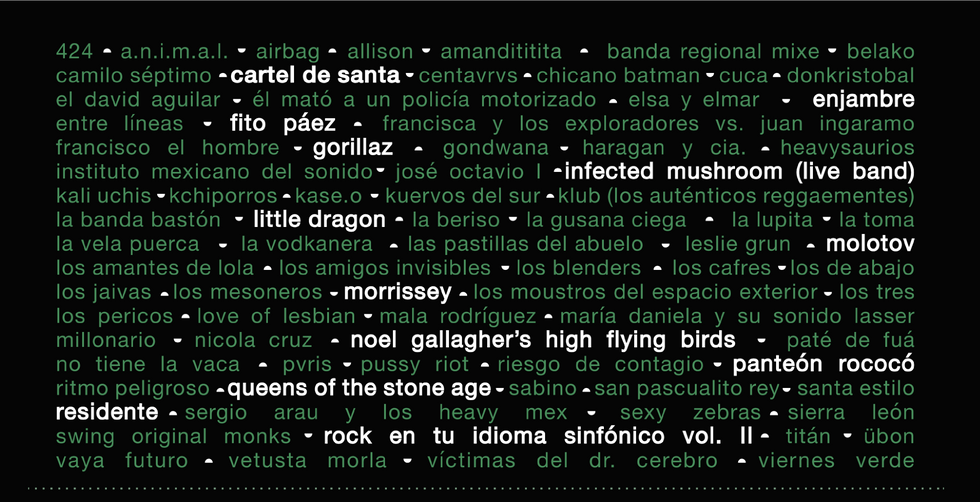 Conoce cada detalle aquí.