El Nrmal está ya a la vuelta de la esquina y aquí en Nylon Español te tenemos toda la información que necesitas.
¿Quién va a estar? Entre los actos principales encontramos a Mac de Marco (es su primer visita a la ciudad, debes estar ahí), Explosions in the Sky, las leyendas del stoner Sleep, of Montreal y la banda japonesa Cornelius. Pero recordemos que si en algo se caracteriza el Nrmal es en sacar propuestas poco conocidas que son como diamantes en bruto, he aquí algunas: Dub de Gaita, Sailawway, Álvaro Díaz, Yves Tumor y entre otros.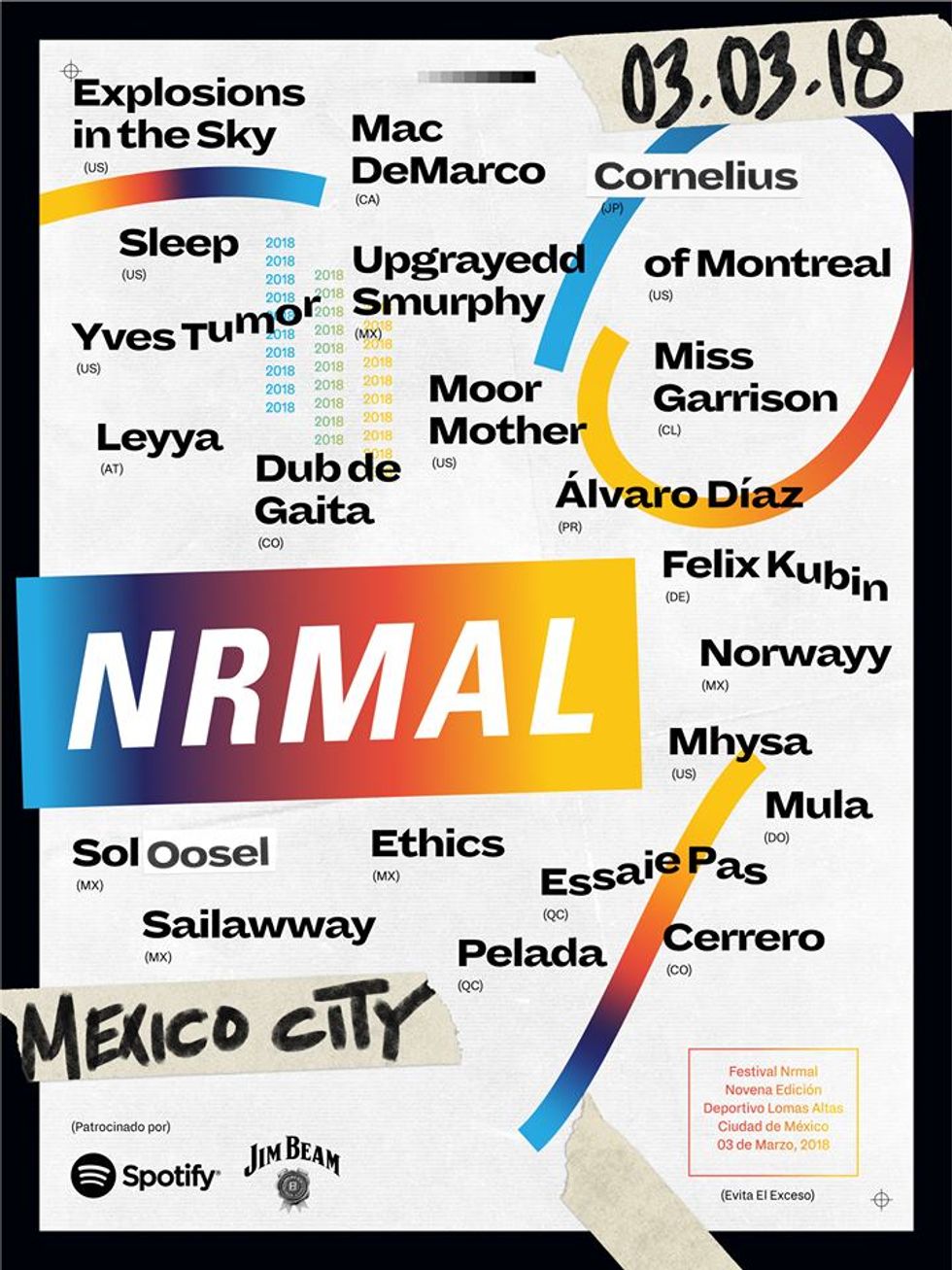 ¿A qué hora veremos a estos artistas? Aquí los horarios: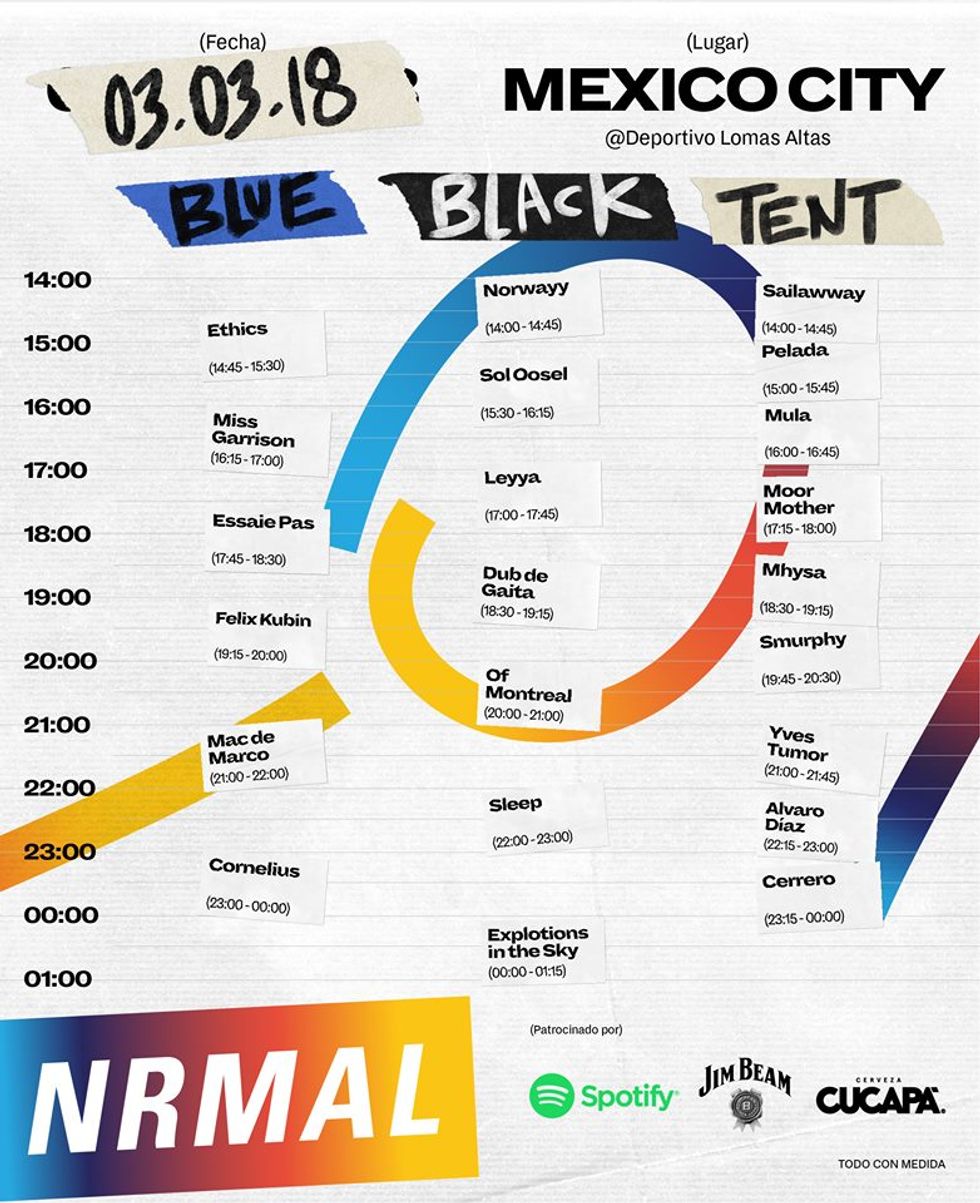 Lo interesante del cartel es que no sólo se limitan a propuestas musicales, sino que también gastronómicas y artes plásticas. Como prueba, aquí el cartel del menú gastronómico que podremos disfrutar: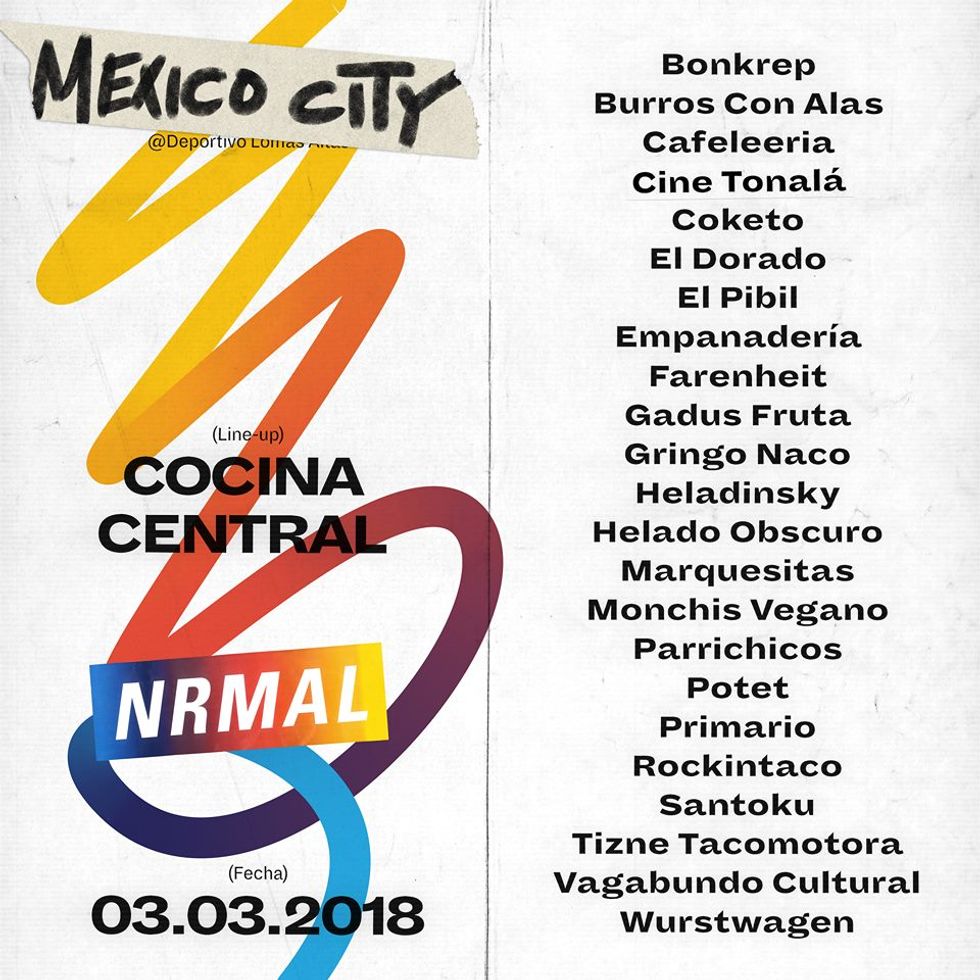 ¿Todo esto dónde y cuándo? El Nrmal será el próximo 3 de marzo en el Deportivo Lomas Altas. Los boletos los puedes encontrar en Boletia (aquí) o en físico en La Roma Records sin cargo por servicio. También podrás encontrar boletos en taquilla el día del evento, pero ¿para qué esperar?  
¡Nos vemos allá!