El cartel de la próxima edición del Pitchfork Music Festival se ha revelado y con el un puñado de artistas excelentes (todos curados por el staff de la revista Pitchfork). El cartel está cargado de headliners importantes y de artistas emergentes muy prometedores. Todo sucederá en el ya clásico Union Park, Chicago, los días 20, 21 y 22 de Julio.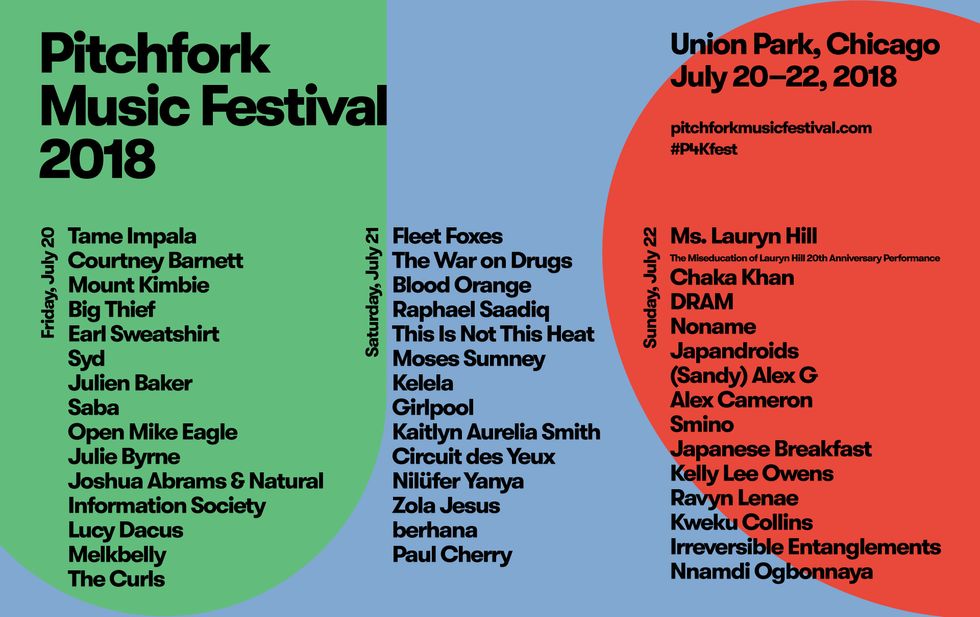 Entre los actos principales se encuentra Tame Impala, Courtney Barnett, Fleet Foxes, The War on Drugs y Ms. Lauryn Hill (quien interpretará por completo su disco "The Miseducation of Lauryn Hill" por su 20 aniversario).
Pero, como dijimos, el cartel también está repleto de artistas emergentes que merecen una buena escuchada, tal es el caso de Japanese Breakfast, Kelela, Circuit des Yeux, Girlpool, Big Thief y entre otros.
Sin duda el Pichfork Festival es uno de esos eventos que no debemos perder de vista. ¡Nos vemos allá!