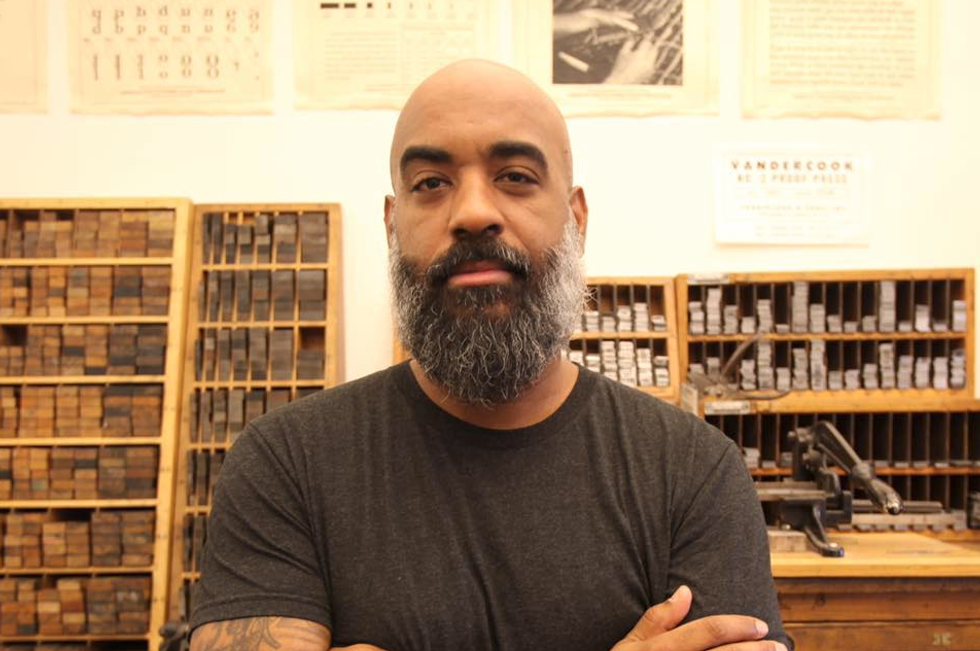 M. Tony Peralta ha creado su propio camino en el mundo del arte y así teniendo control para ilustrar la identidad con un lente auténtico. Peralta, con raíces dominicanas, extiende su trabajo a una intersección con cultura y arte contemporáneo. Y a través de su propia voz, retrata la cultura híbrida de ser un latino en Nueva York. Como artista de diferentes formatos y diseñador gráfico, Peralta sobresale en sus propias piezas que profundizan en temas socio-políticos y culturales, tal el caso de su trabajo en 2011, Complejo: una crítica a los estándares de belleza e identidad en la cultura dominicana. En 2014, Peralta lanza una serie de evocadora y desfigurada de fotografías haciendo hincapié a los estragos económicos de la República Dominicana.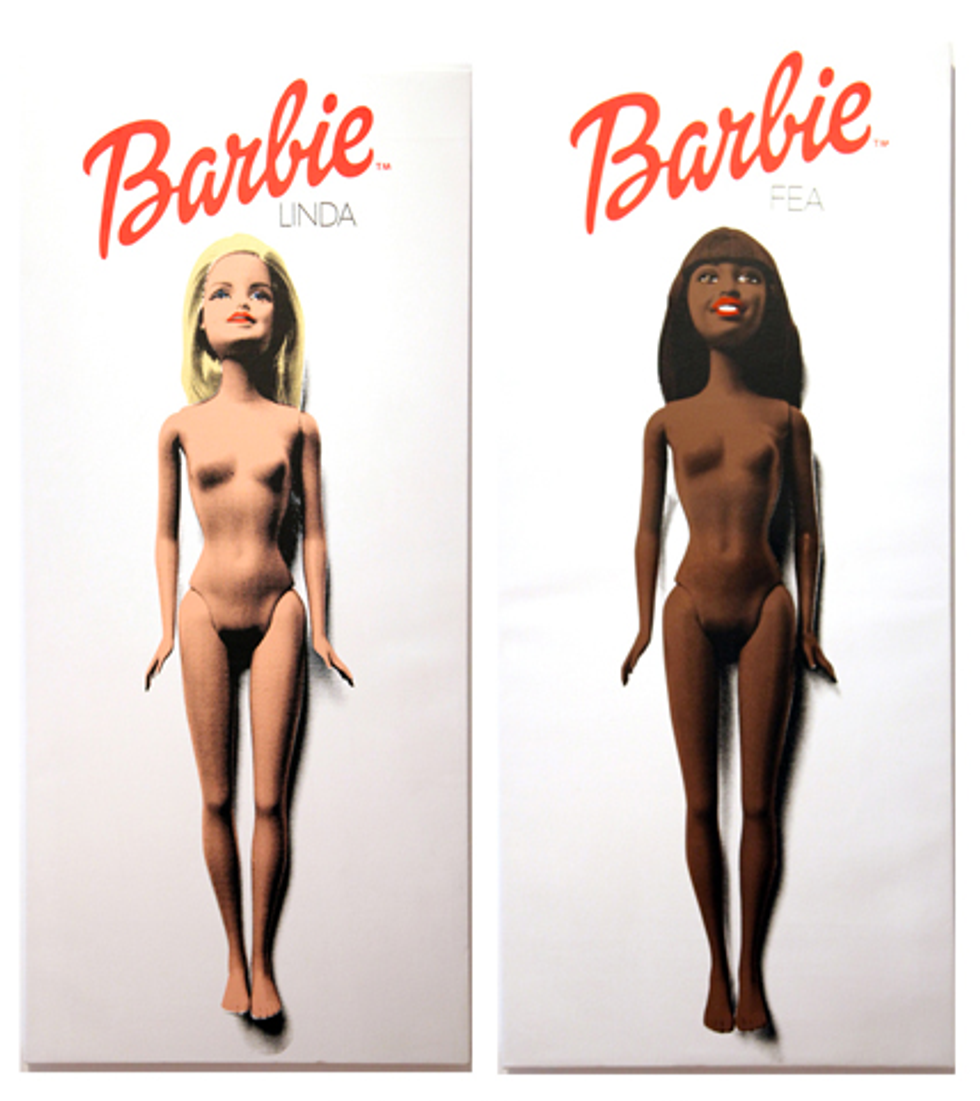 Y para M. Tony Peralta, sus colecciones no se encasillan sino exploran temáticas e identidades. Así el caso de Rolos & Icons, una colección de pinturas en serigrafía de latinas poderosas e icónicas a lo largo de la historia, sólo que aquí un pequeño cambio, cada mujer aparece con rolos en el cabello. De cierta manera, una alabanza a las prácticas de belleza de mujeres latinas. En lugares como la República Dominicana, e incluso Washington Heights de la ciudad de Nueva York, rodillos de pelo – los rolos– es una práctica común en un sábado por la tarde. Es un regimiento de belleza común que muchas latinas experimentan por el bien de la tradición.

La serie Rolos & Icons está inspirada en una pieza anterior de M. Tony Peralta creada en 2010 titulada "Doña Con Rolos". Esta obra original, también en serigrafía, presenta a una mujer dominicana con rodillos, mirando y sonriendo a la cámara. Esta moderna Mona Lisa fue presentada en NoMaa y tuvo un impacto emocional y cultural con la audiencia.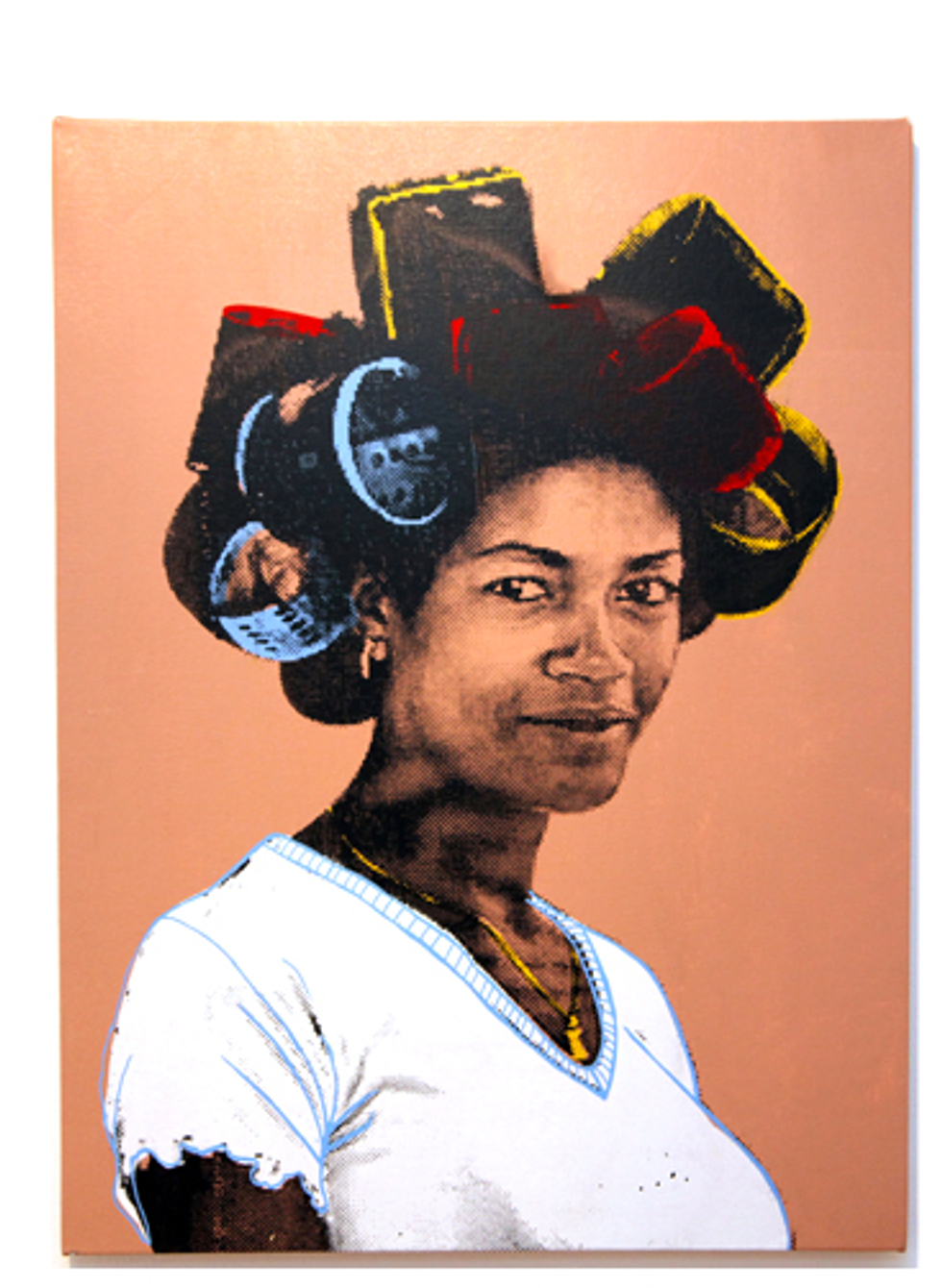 Ahora, Rolos & Icons se basará en este concepto. La serie mostrará latinas icónicas, como Frida Kahlo, Lynda Carter e incluso Dora La Exploradora, con su cabello elaborado en rolos. Actualmente, hay nueve piezas de trabajo finalizadas: Frida Kahlo; Lynda Carter (Mujer Maravilla); Celia Cruz; Vanessa Del Rio; La Lupe; Selena Quintanilla; Dora la Exploradora; Doña Florinda, la primera "Doña Con Rolos". 
Rolos & Icons llega a Los Ángeles. Estará en exhibición en la galería del Consulado General de México en Los Ángeles, a partir del 12 de abril hasta 12 de mayo. La entrada es gratuita.
La inauguración será el día miércoles 12 de abril, a las 7PM en el Consulado General del México en Los Ángeles. La exhibición será presentada por el artista M.Tony Peralta.  La barra por Espolón Tequila y música de Smiles Davis y Sofar Sounds. Entrada libre al público.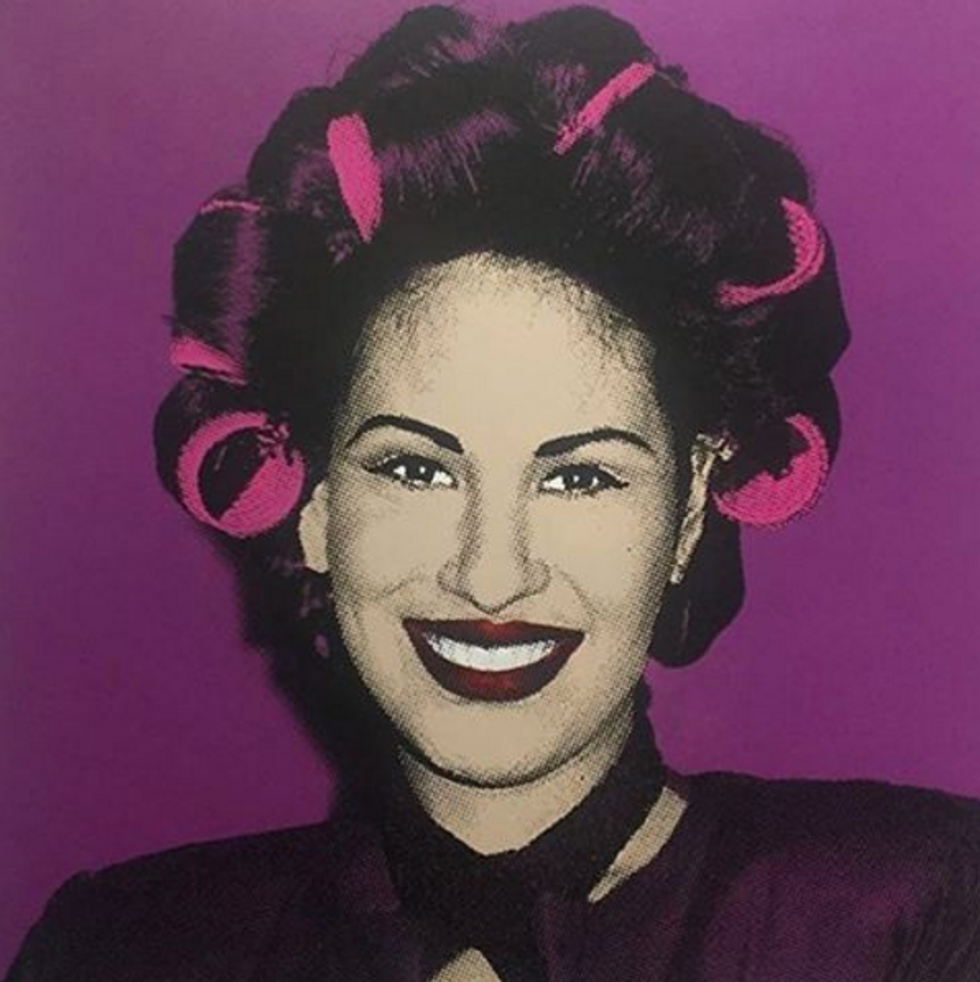 M. Tony Peralta has created his own path in art and hence taking control to illustrate identity with an authentic lens. Peralta, with Dominican roots, achieves a work with an intersection in culture and contemporary art.  Through his own voice, he portrays the hybrid culture of being a Latino in New York. As an artist of different formats and graphic designer, Peralta excels in art that delves into socio-political and cultural issues, such as his work in 2011, Complex: a criticism of the standards of beauty and identity in the Dominican culture.

In 2014, Peralta exhibits an evocative and disfigured photography series emphasizing the economic struggles of the Dominican Republic.
For M. Tony Peralta, his collections are not stagnant but explore themes and identities. Such the case of Rolos & Icons, a collection of silkscreen paintings of powerful and iconic Latinas throughout history, however illustrated with a change: each woman appears with hair rollers. 
The series is inspired by an earlier piece M. Tony Peralta created in 2010 entitled,"Doña Con Rolos." This original artwork, also a screen-printed image, features a Dominican woman in hair rollers, gazing and smiling at the camera. This modern-day Mona Lisa was featured in Peralta solo exhibit at NoMaa "Complejo," and resonated with so many people because of its cultural significance.
In places like the Dominican Republic, and even New York City's Washington Heights, hair rollers is a common occurrence on a Saturday afternoon. It's a common beauty regiment many Latinas experience for the sake of tradition. According to Peralta, Rolos & Icons will build on this concept. The series demonstrates iconic, Latinas, such as Frida Kahlo, Lynda Carter and even Dora the Explorer, with their hair styled in rollers and ready to go under a hair dryer. He hopes these images will make these figures more relatable, and provide young women of color an opportunity to see themselves in these characters.
Currently, there are 9 pieces of completed work: Frida Kahlo; Lynda Carter (Wonder Woman); Celia Cruz; Vanessa Del Rio; La Lupe; Selena Quintanilla; Dora the Explorer; Doña Florinda, the 1st "Doña Con Rolos" as displayed in the popular Latin American television show, "Chespirito."

Rolos & Icons arrives in Los Angeles. It will be on display at the gallery of the Consulate General of Mexico in Los Angeles, from April 12th to May 12th. Admission is free. The opening day will be on Wednesday, April 12th, at 7PM at the Consulate General of Mexico in Los Angeles. The exhibition will be presented by artist M.Tony Peralta. The bar by Espolón Tequila and music by Smiles Davis and Sofar Sounds. Free admission to the public.