El cineasta James Wan, director del horror que ha roto récords con El Conjuro y El Conjuro 2 explora otro rincón oscuro de este universo con The Nun (La Monja). La nueva entrega será dirigida por Corin Hardy, y producida por Wan y Peter Safran, quien ha producido todas las películas en la franquicia.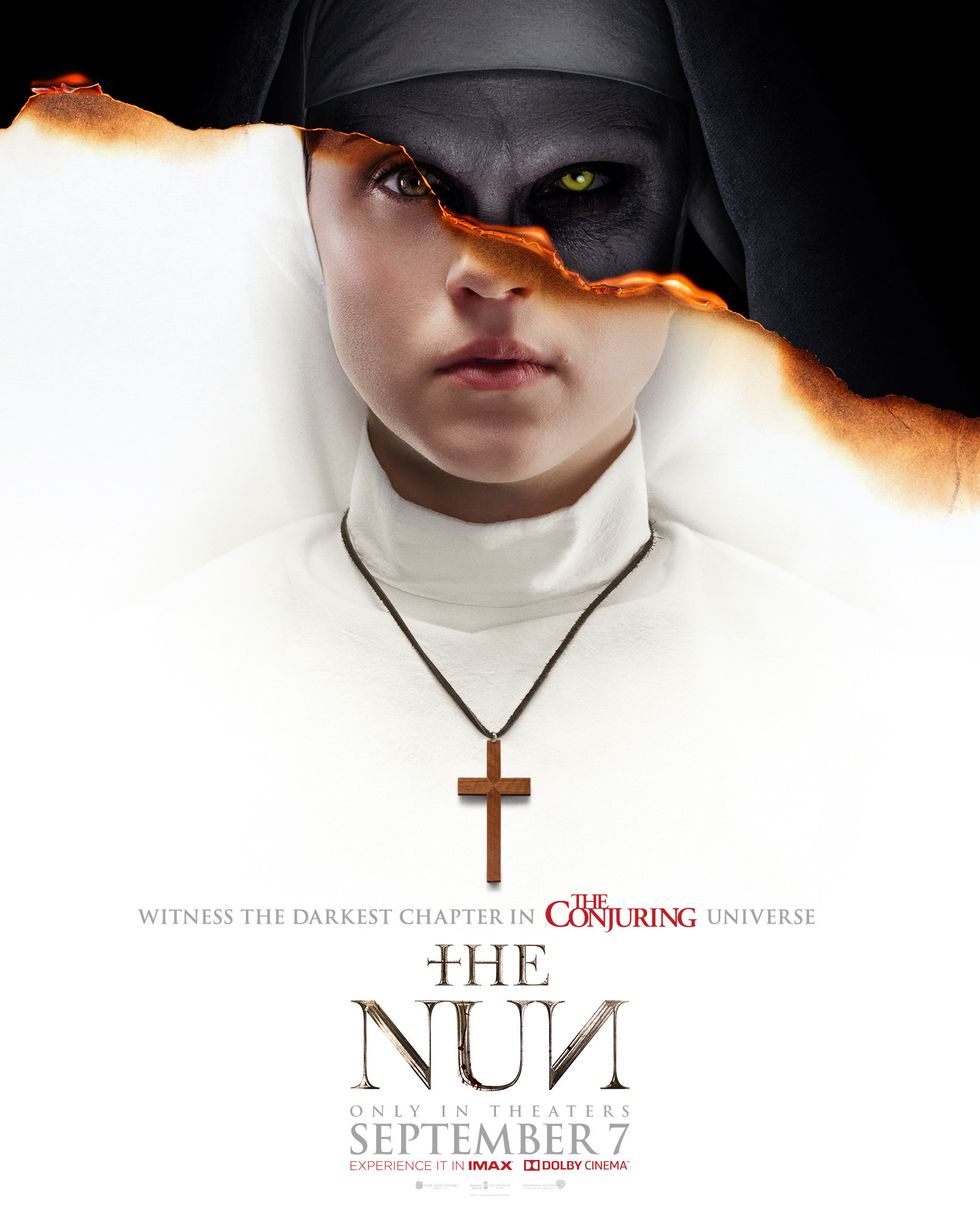 La quinta entrega del universo de 'El Conjuro' está dedicado a uno de sus personajes más aterrados: la monja. Cuando una joven monja en un monasterio de Rumania se quita la vida, el Vaticano envía un sacerdote con un pasado atormentado y un hombre en noviciado para investigar. Juntos descubren el secreto detrás de lo sucedido. Y así, arriesgando no solo sus vidas, sino también su fe y sus propias almas. Y la trama se desenvuelve alrededor de una fuerza malévola en la forma de la misma monja demoníaca que aterrorizó al público por primera vez en El Conjuro 2.  
The Nun, por su nombre en inglés, está protagonizada por el actor mexicano y nominado al Oscar,  Demián Bichir, quien interpretará a el Padre Burke, Taissa Farmiga, de la aclamada serie American Horror Story, quien dará vida a la Hermana Irene y Jonas Bloquet  como el aldeano local Frenchie. La película llegará a cines en septiembre 2018.