Artículo escrito por Popclo de la banda francesa We are Enfant Terrible 
www.weareenfantterrible.com
Instagram: popclo /  we are enfant terrible
Facebook: we are enfant terrible
Qué emoción, esta es mi primera entrega para NYLON Español. Y sí, puedo hacerles más que música, ¡entonces hablemos de estilo! Y sí soy la francesa que les va dar un poco de explicación de nuestro estilo. ¿Qué significa A la Française? Mejor conocido como, a la francesa. Para ponerlo en contexto, es algo como el famoso lema de Beyoncé "I woke up like this", un estilo muy simple.

Si tuviste la oportunidad de leer "How To Be Parisian: Wherever You Are" de la autora e ícono francesa Caroline de Maigret, entonces ya lograste aprender uno que otro truco de moda francesa. Ahora, vamos por pasos.
- Siempre deberás cargar un accesorio vintage
Claro no significa que deberá ser todo un look vintage, ya que podrá resultar en anticuado, pero claro trata de mezclar una que otra pieza con algo vintage. Esto te dará un look moderno sin perder lo fabuloso. Jackie Kennedy lo usó antes que tú, ¿quién sabe? Pero en mi siguiente entrega te daré un recorrido por tiendas vintage de París.
- Conoce los diseños de nuevos diseñadores
Una buena alternativa al ya tan afamado estilo a la Balmain, es descubrir nueva moda y apoyar a diseñadores emergentes. Ahí también encontrarás ropa y diseño de calidad.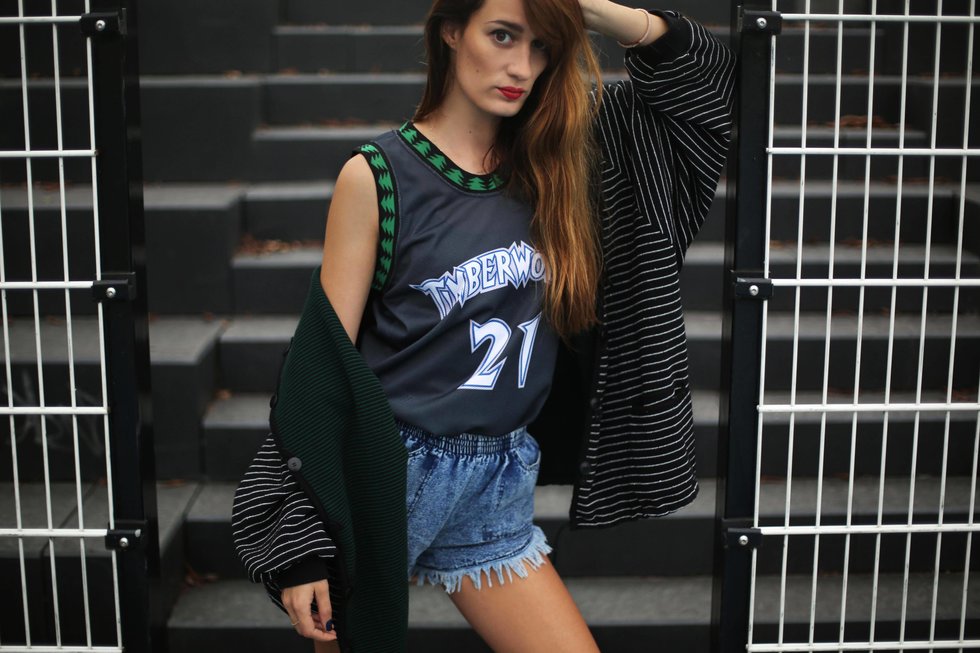 - Siéntete cómoda con tu estilo
La moda es una algo, pero tu estilo es otro. Quizá no te sientas cómoda con un vestido apretado y tacón alto. Tú debes analizar tu propio estilo, lo que te queda mejor y más que nada lo que te gusta. Tú crea tu propio camino, no te sientas obligada a caer en tendencias. Tu estilo, es tuyo. Qué nadie te lo quite.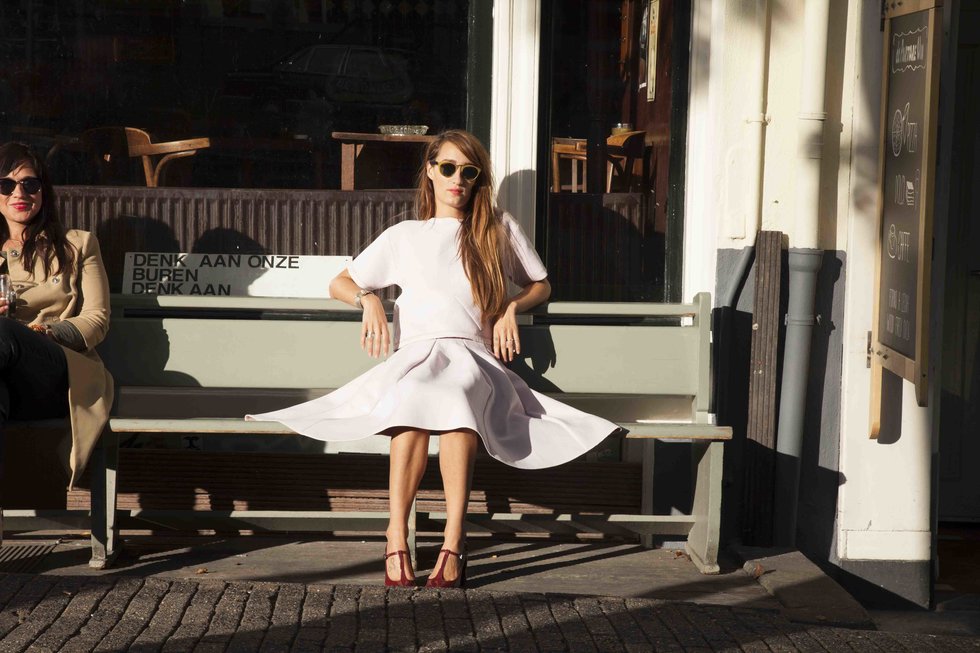 - No te preocupes, sé feliz.
Quizás es una actitud francesa, aquella que nos da un aire de despreocupación. Hagas lo que hagas, hazlo con una sonrisa, siempre.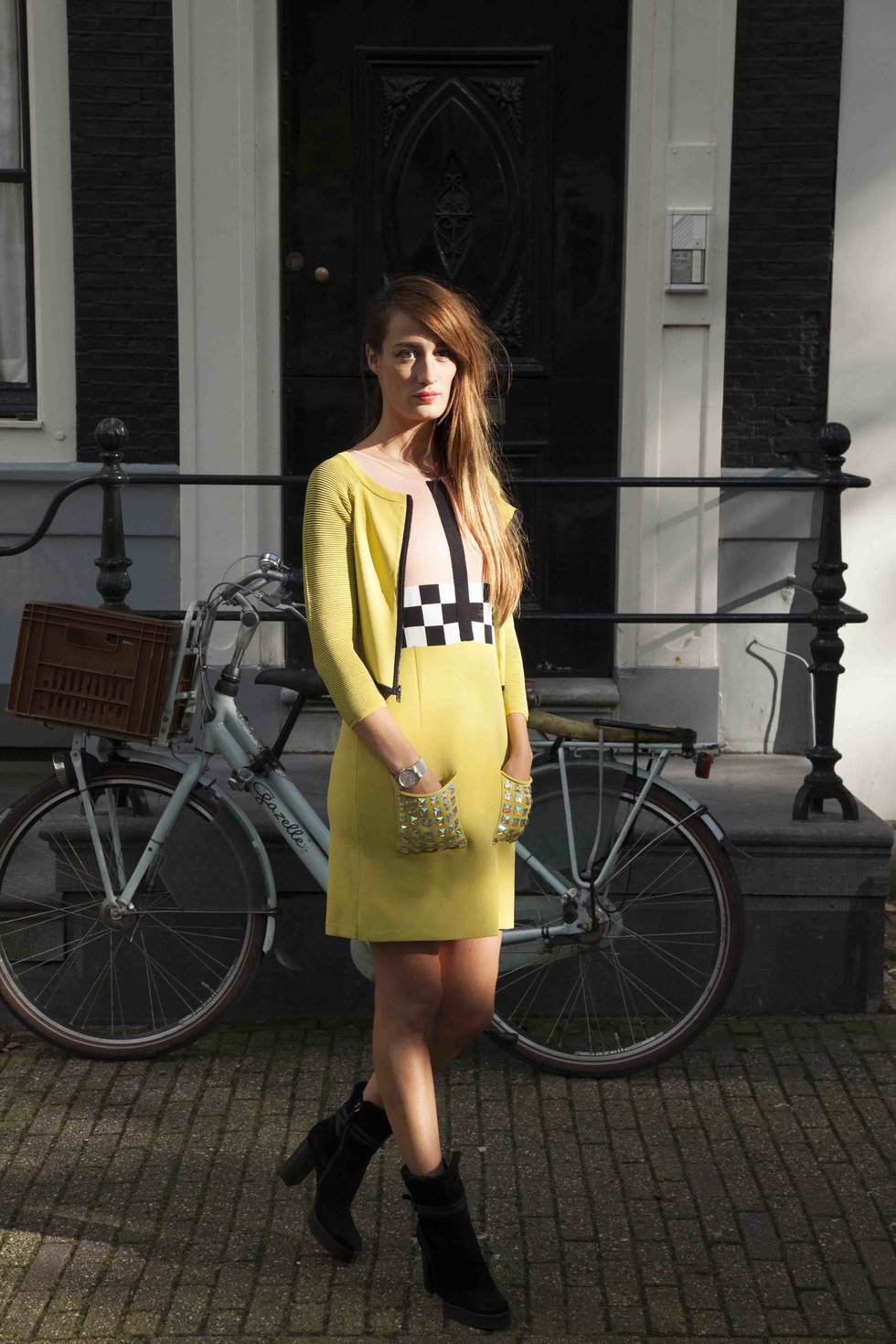 Fotos por Rod BeBop (vintage look) y Juraj Rapos (creator look)
Mi look vintage: Pierre Hardy sandalías  / piel sintética, body, short, playera de basquebol y sudadera por Be Bop & Lula Vintage 
Mi look de diseñador: botas  What For Shoes y Mary-jane / vestido, falda, blusa por Deux A