En este episodio hablamos con la restaurantera, Bricia López, acerca de las tradiciones del mole y como ella mantiene ésta viva. Bricia también nos habló del intercambio de la energía masculina y femenina, y como está guiando a su hijo a través de esto. "Ser mujer no significa que necesitemos de la presencia de la energía masculina. Tenemos que permitir que la gente pueda ser si mismos, y ser quien son," comenta Bricia.
Betsy nos habló de su visita a la Casa Blanca donde conoció al Presidente Obama. También nos habló de sus planes de Making America Brown Again – un juego entre palabras derivado de la campaña xenófoba de Trump. 
"No puedes comprar lo auténtico.  No puedes comprar cultura. No puedes recrear la cultura. Tenemos que aprender a ser proactivos en lugar de reactivos. ¿Cómo podemos cambiar la situación de las cosas?"
Audrey e Yvette hablaron de la experiencia de crecer como latinas en diferentes áreas de California, el conflicto familiar y como mantienen sus tradiciones vivas. Este episodio con Bricia López está disponible en BrownGirlsRising.com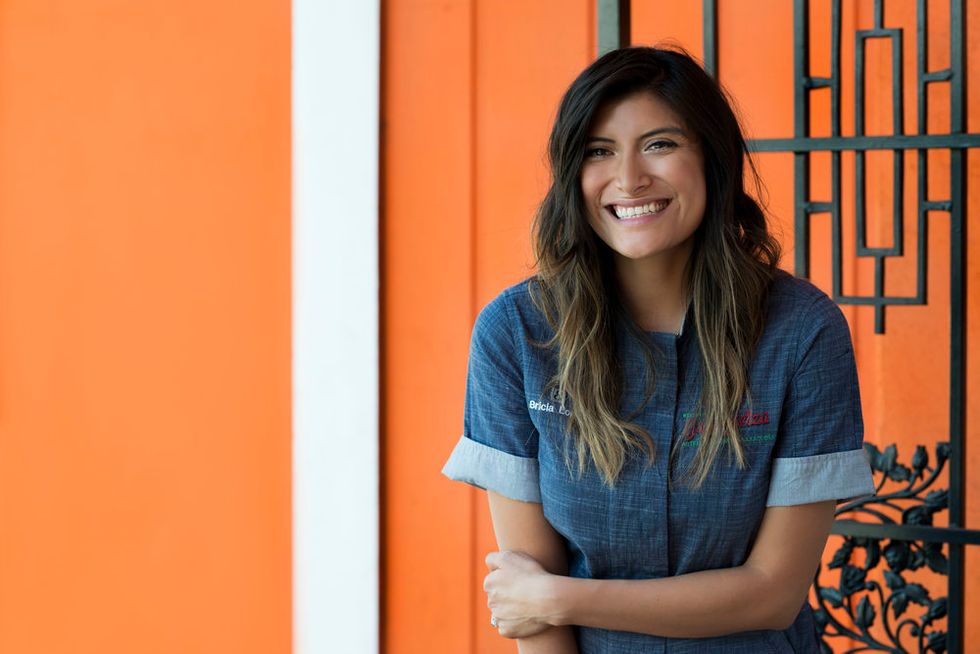 In this episode we chat with restaurateur, Bricia Lopez, about keeping traditions strong through mole. Bricia also talks about the exchange between masculine and feminine energy and how she's introducing that to her son.
"Being a strong woman doesn't mean that we need to be filled with this masculine energy. You need to allow people to be on their own and be their own person." said Bricia.
Betsy goes on talk about her visit to the white house, meeting President Obama, and her plans on Making America Brown Again.
"You can't buy authenticity. You can't buy culture. You just can't recreate it. We need to learn how to be proactive instead of being reactive. Like, what can we do to change the situation of things today?" Audrey and Yvette talk about their differences in growing up as a Brown Girl in different parts of California, family drama, and how they keep family traditions strong.This episode, Brown Girls Rising Episode 04, can be found at BrownGirlsRising.com or on iTunes. This episode was recorded in sunny Downtown Los Angeles at Maker City LA.