En este episodio de Brown Girls Rising hablamos con la escritora y productora Betsy Aimee Cardenas. En esta entrevista, Betsy habla de su experiencia de ser hija de migrantes de primera generación, también nos comenta como está criando a su hijo con ideales feministas. "Yo creo en la igualdad de géneros. Es tener decisión. Le enseñamos a nuestras hijas que pueden ser fuertes, y a nuestros hijos que deben ser fuertes. No podemos pedir igualdad cuando tenemos la fantasía que un hombre nos debe rescatar," nos dice Betsy.
Betsy nos habla de que nunca ha temido la palabra feminista, y nos habla de sus inspiraciones: "Gloria Stienem es una de mis modelos a seguir. Alguna de las cosas que me di cuenta al crecer fue que mi feminismo estaba centrado en ideologías de mujeres blancas de media-clase. Pero hay muchas otras mujeres, por ejemplo, Sonia Sotomayor. La amo, es una role a seguir. Alza la voz como lo debería de hacer una latina. Cherri Moraga es una escritora chicana que me encanta."
Audrey e Yvette comparan historias de su primera experiencia con la otredad y crecer sin ser suficiente para ambas identidades.  Este episodio de Brown Girls Rising se encuentra en BrownGirlsRising.com ó iTunes.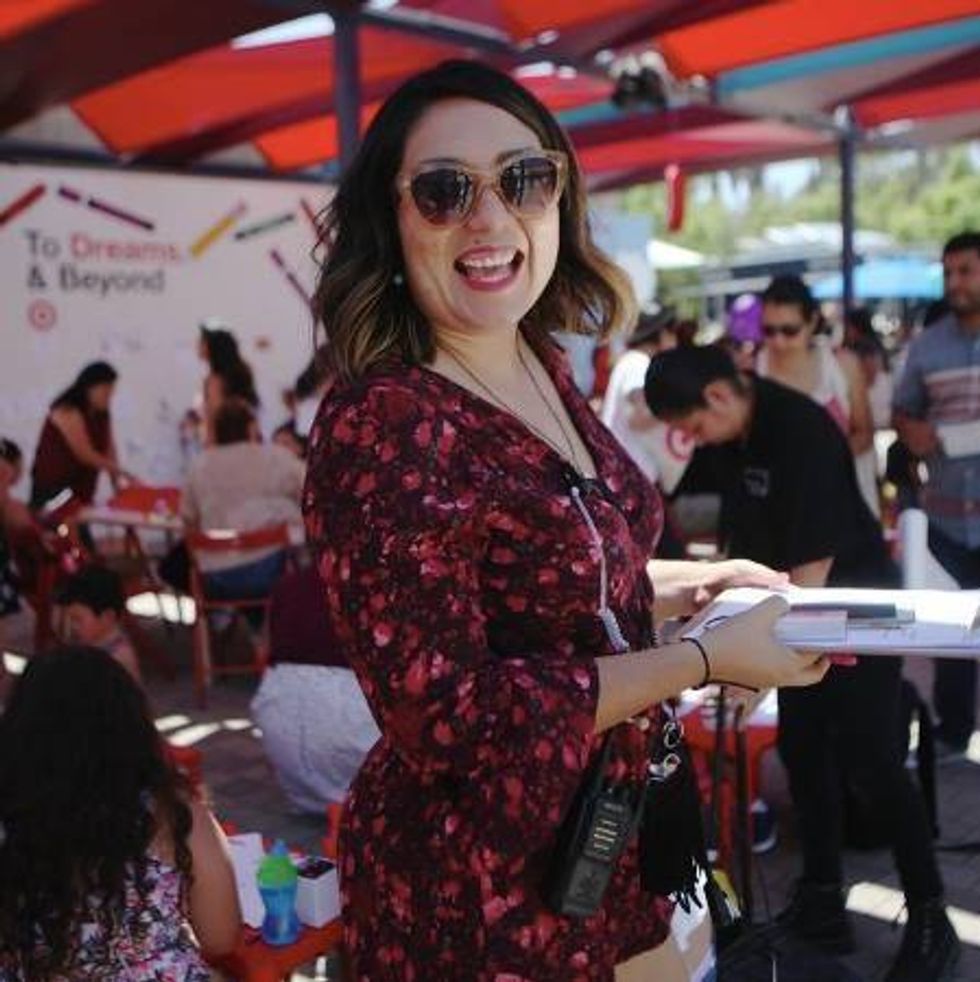 Brown Girls Rising is a partnership with NYLON Español to elevate the conversation of feminist action, leadership, community involvement, and culture. In this episode, we chat with writer and producer, Betsy Aimee Cardenas knowing your roots. In this interview, Betsy talks about being a first generation child and what it's like to raise her son as a feminist.
"I believe in equality among the sexes. It's about having choice filled lives. We teach our daughters that they can be strong, but we teach our sons they have to be strong. We can't want equality and then have fantasies of men rescuing us," said Betsy.  
Betsy goes on to talk about how she's never shied away from the F word and who her biggest inspirations are: "Gloria Stienem is one of my role models. One of the things I realized growing up is that a lot of my feminism focused on white-middle class. There are so many other heroes, Sonia Sotormeyor. I love her, she's an amazing role model. She's what an outspoken Latina looks like. Cherri Moraga is an amazing chicana writer.... "
Audrey and Yvette compare stories of their first experience with "otherness" and growing up feeling like "too much or not enough" in both worlds.
This episode, Brown Girls Rising Episode 04, can be found at BrownGirlsRising.com or on iTunes.